Cook Book
IFSO - WGO COOKBOOK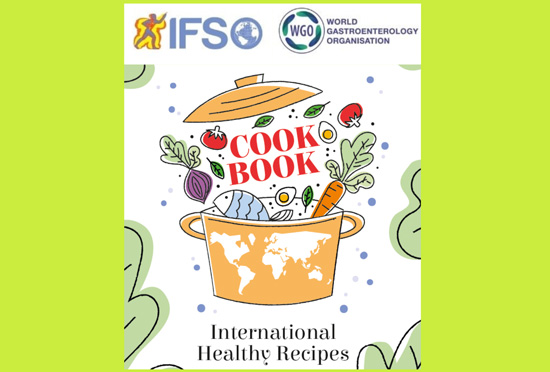 Dear Members,
Following the success of our first IFSO Cookbook published in 2019, we have an exciting joint initiative with WGO to develop another cookbook.
We need your help to make this possible. We are delighted to invite you to submit recipes appropriate for people undergoing bariatric surgery or living with obesity. This collaboration will result in a second cookbook with recipes from around the world. Recipes which are chosen for the cookbook will feature the author's name and country alongside it.
Submit your recipes to info@ifso.com by April 7th, 2022.
The recipes will be judged using the following criteria:
Accurate nutritional composition and suitability for people living with overweight or obesity, or having bariatric surgery.
Originality
Ease of preparation
Quality of presentation
The two best recipes that will get the highest scores and whose authors will attend IFSO 2022 MIAMI will participate in a live cook contest in Miami to win the first prize and a free registration at IFSO 2023 NAPOLI.
Click here to read the instructions
Download the template to submit your recipe(s)
N.B: Online access to the Coobook has been granted by IFSO only to its members. Hard copies of the cookbook are available for sale. Please contact info@ifso.com to oder your copies. Thank you!
Our Integrated Health Committee dieticians, Mary O'Kane (UK-EC) and Silvia Leite Faria (Brazil-LAC) have reviewed each recipe for nutritional information and guidance.
We hope you enjoy integrating these recipes into your healthy eating plan and healthy lifestyle. We would also like to express our gratitude to each of the authors for their contributions.
Remember: We Are What We Eat!
FIRST BARIATRIC MASTERCHEF AT IFSO2019 MADRID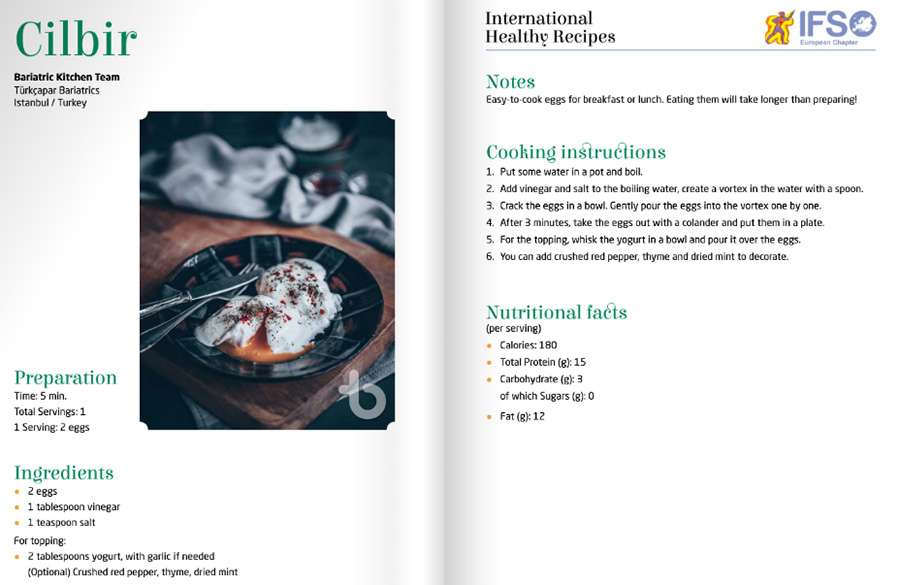 The Winner of the First Bariatric Masterchef is the Turkish Bariatric Kitchen Team Türkçapar Bariatrics Mutfak
The winning recipe is the Cilbir (Turkish poached eggs) and was performed by Berk Özler from Turkey, EC