Cook Book
IFSO COOKBOOK 2024
Following the success of the first two editions of the IFSO Cookbook published in 2019 and 2022 (www.ifso.com/cook-book/), we are about to develop the third edition of our international recipes book.
To do this, we need your help!
So please submit recipes appropriate for people undergoing bariatric surgery or living with obesity.
Submit your recipes to info@ifso.com by January 10th, 2024.
The recipes will be judged using the following criteria:
Accurate nutritional composition and suitability for people living with overweight or obesity, or having bariatric surgery.
Originality
Ease of preparation
Quality of presentation
The two best recipes that will get the highest scores and whose authors will attend IFSO 2024 MELBOURNE will participate in a live cook contest in Melbourne to win the first prize and a free registration at IFSO 2025 Santiago.
Click here to read the instructions and to download the template to submit your recipe(s):
GUIDELINES: www.ifso.com/pdf/instructions-for-entries-2024.pdf
TEMPLATE FOR SUBMISSION: www.ifso.com/media/template-for-recipes-2024.docx
IFSO - WGO COOKBOOK 2022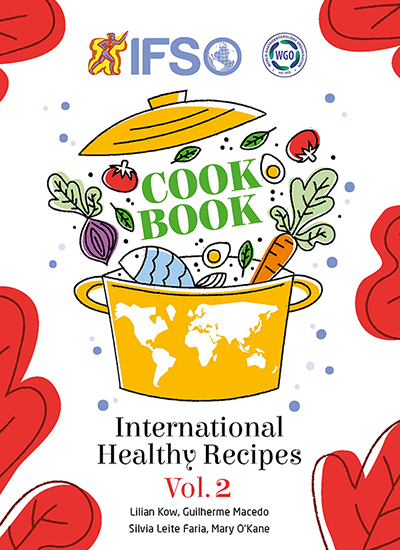 BARIATRIC MASTERCHEF AT IFSO2022 MIAMI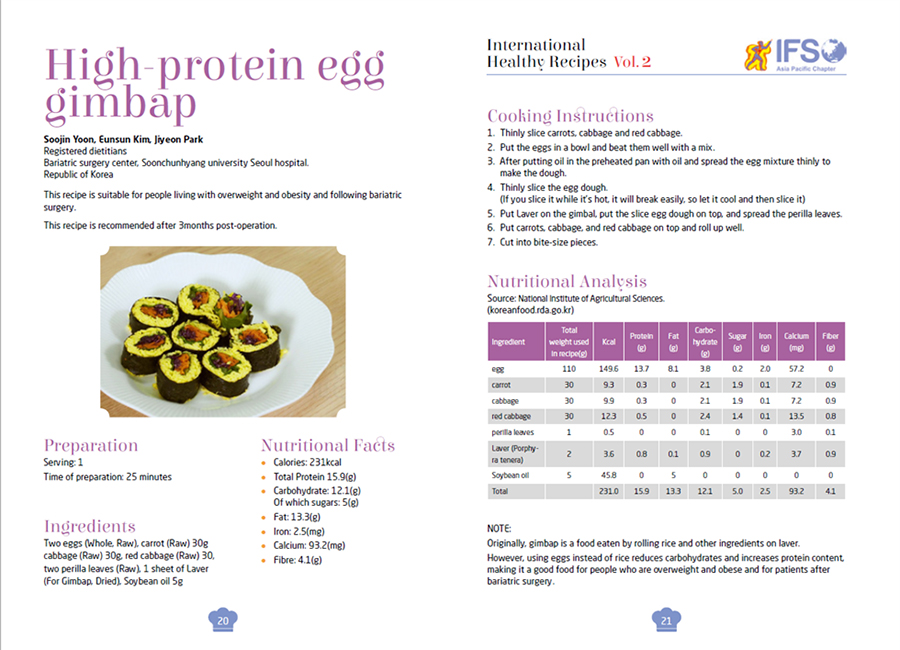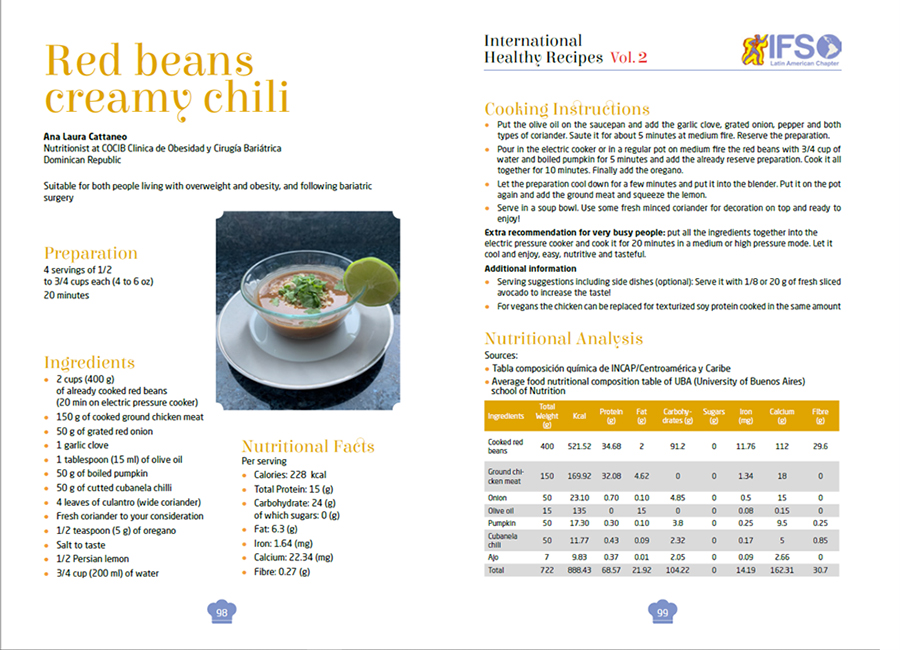 The Bariatric Masterchef at IFSO 2022 Miami ended with an ex aequo of the 2 recipes:
High-protein gimbap performed by Sang Hyun Kim and his team from the Bariatric surgery center, Soonchunhyang university Seoul hospital.
Republic of Korea
Red beans creamy chili performed by Ana laura Cattaneo, Nutritionist at COCIB Clinica de Obesidad y Cirugía Bariátrica Dominican Republic
IFSO COOKBOOK 2019
FIRST BARIATRIC MASTERCHEF AT IFSO2019 MADRID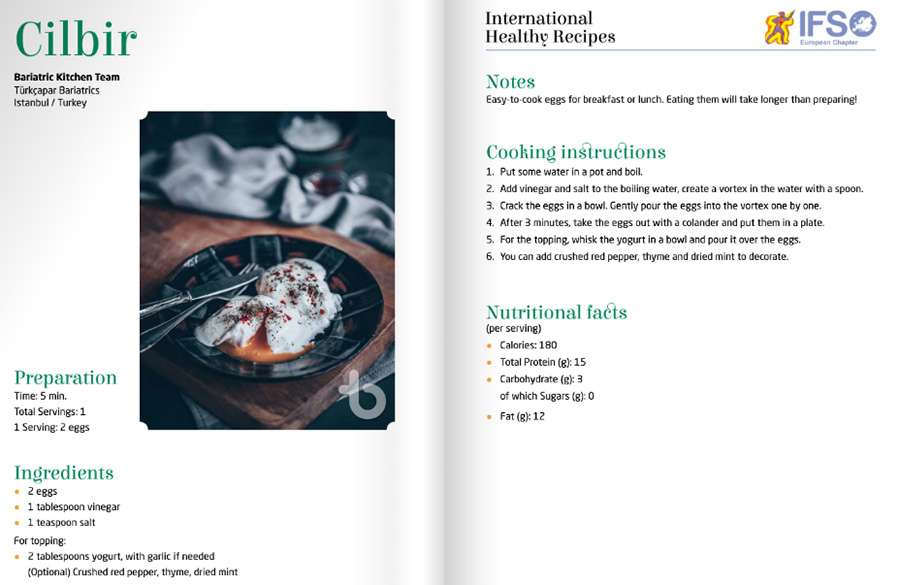 The Winner of the First Bariatric Masterchef is the Turkish Bariatric Kitchen Team Türkçapar Bariatrics Mutfak
The winning recipe is the Cilbir (Turkish poached eggs) and was performed by Berk Özler from Turkey, EC