Cook Book
N.B: Online access to the Coobook has been granted by IFSO only to its members. Hard copies of the cookbook are available for sale. Please contact info@ifso.com to oder your copies. Thank you!
Our Integrated Health Committee dieticians, Mary O'Kane (UK-EC) and Silvia Leite Faria (Brazil-LAC) have reviewed each recipe for nutritional information and guidance.
We hope you enjoy integrating these recipes into your healthy eating plan and healthy lifestyle. We would also like to express our gratitude to each of the authors for their contributions.
Remember: We Are What We Eat!
FIRST BARIATRIC MASTERCHEF AT IFSO2019 MADRID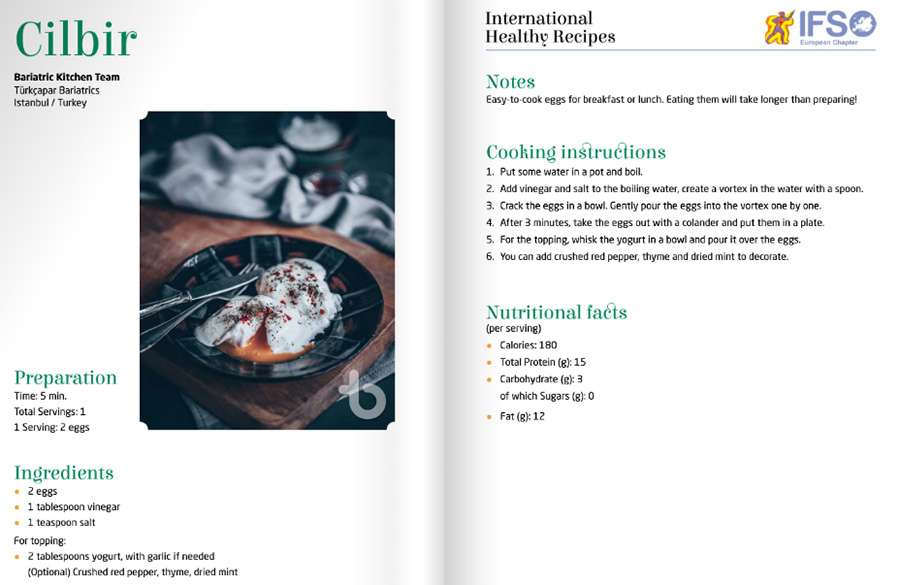 The Winner of the First Bariatric Masterchef is the Turkish Bariatric Kitchen Team Türkçapar Bariatrics Mutfak
The winning recipe is the Cilbir (Turkish poached eggs) and was performed by Berk Özler from Turkey, EC