Chapter Meetings
2021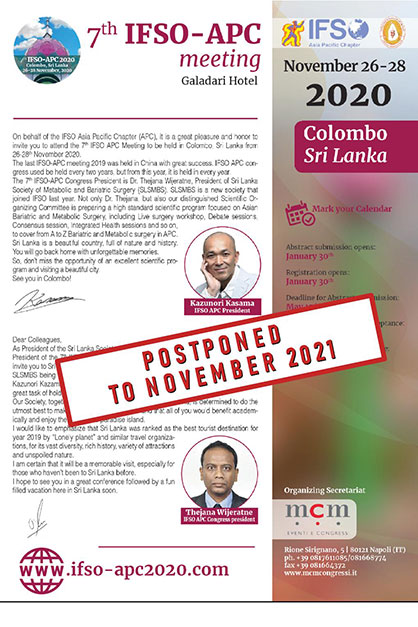 IFSO APC CONGRESS
Date: November 2021

VISIT SRI LANKA

IFSO European Chapter Meeting
Date: November 4-6, 2021

Click here for congress website
2020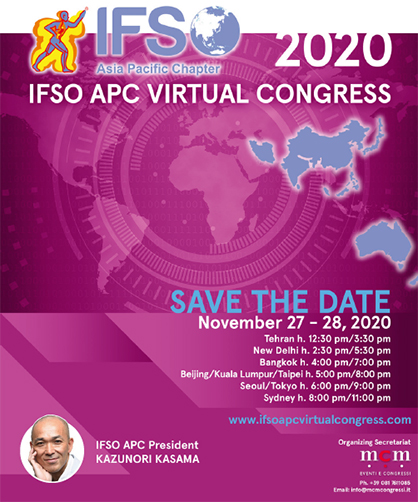 IFSO APC VIRTUAL CONGRESS
Date: November 27-28, 2020
Click here for congress website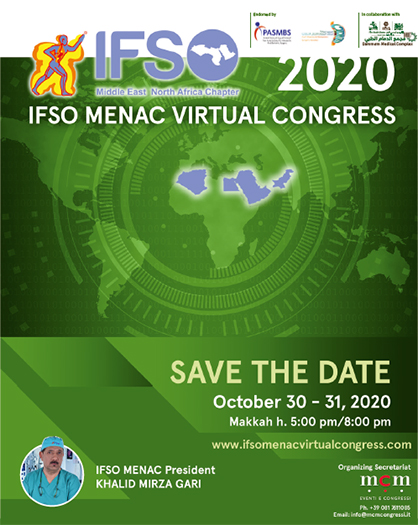 IFSO MENAC VIRTUAL CONGRESS
Date:October 30-31, 2020
Click here for congress website
2019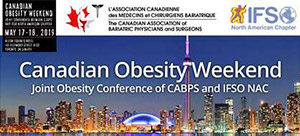 Canadian Obesity Weekend
Joint Conference between CABPS and IFSO North American Chapter
May 17-18, 2019
Toronto, Canada
Website: cabps.ca/Conference2019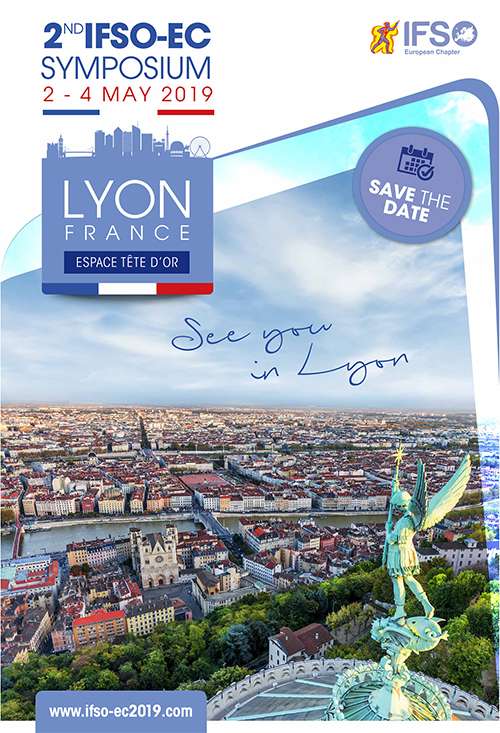 IFSO European Chapter Meeting
Date: May 2-4, 2019
Location: Lyon (France)
Click here for congress website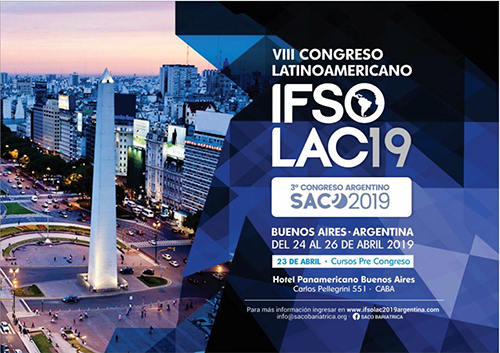 IFSO Latin America Chapter Meeting
Date: April 24-26, 2019
Location: Buenos Aires (Argentina)
Click here for congress website
Watch the promotional video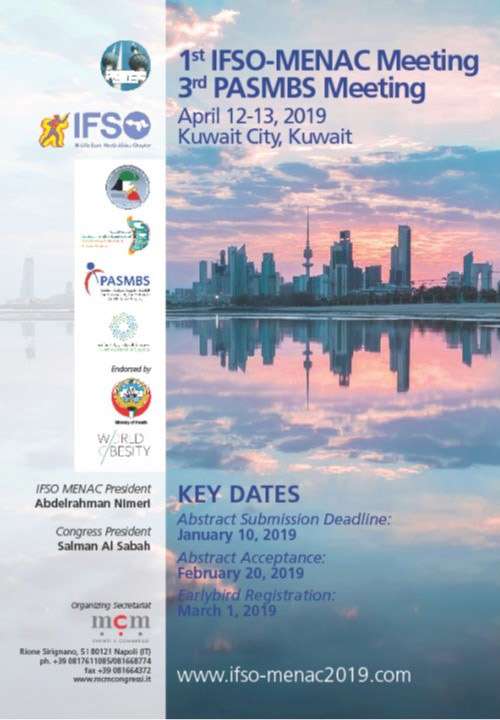 IFSO Middle East - North Africa Meeting
Date: April 12-13, 2019
Location: Kuwait City (Kuwait)
Click here for congress website
Watch the Video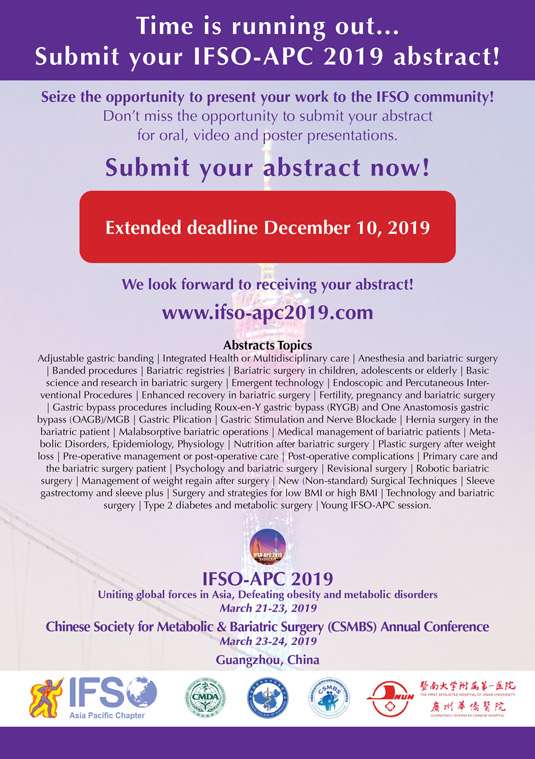 IFSO Asia Pacific Chapter Meeting
Date: March 21-23, 2019
Location: Guangzhou (China)
Click here for more information
Download the brochure
2018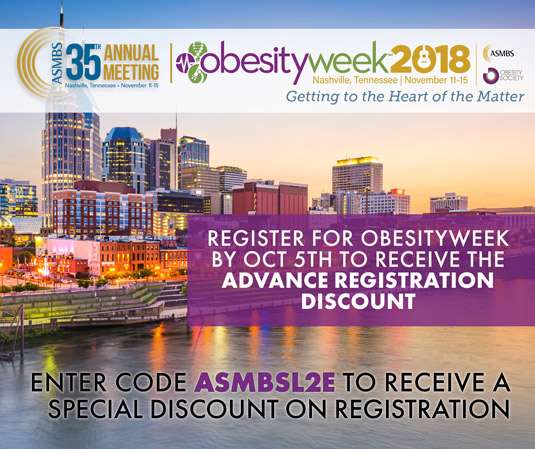 IFSO North America Chapter Meeting
Date: November 11-15, 2018
Location: Nashville (USA)
Click here for more information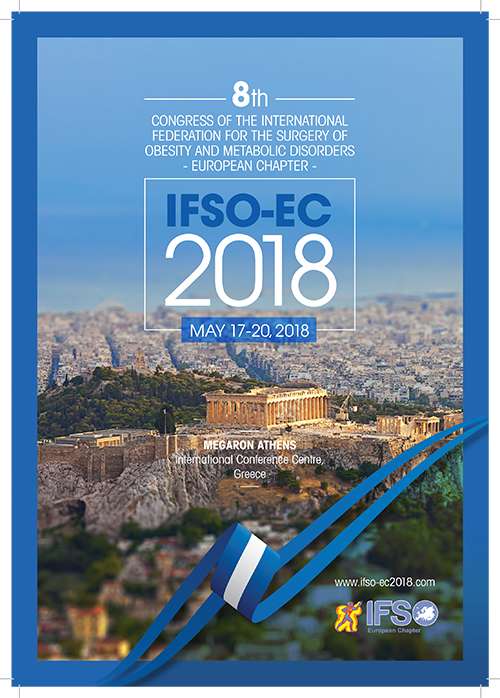 IFSO European Chapter Meeting
Date: May 17-20, 2018
Location: Athens
Click here for more information

IFSO North American Chapter Meeting
Date: October 29 – November 2, 2017
Location: Washington, DC
Click here for more information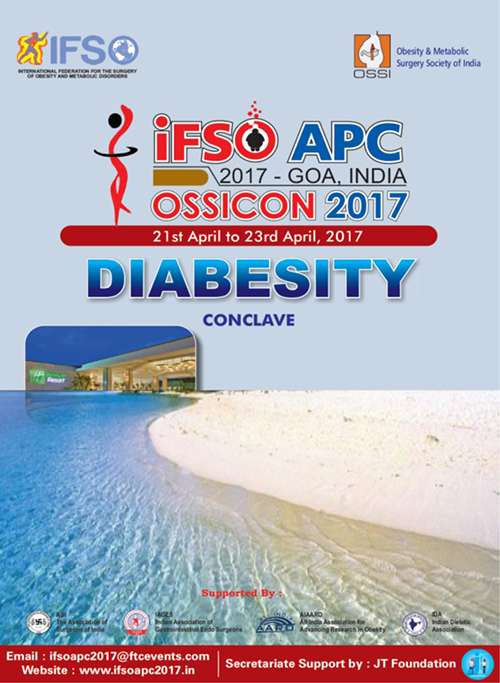 IFSO Asia Pacific Chapter
Date: 21-23 April 2017
Location: Goa, India
Click here for more information
Click here for the brochure
Click here for Pearl 1 – Eureka Baratric Flyer
Click here for Pearl 2 – Basics of Bariatric Surgery
Click here for Pearl 3 – Hot & Spicy Debates On Choice Of Surgery
Click here for Pearl 4 – Innovative Techniques Novel Procedures
Click here for Pearl 5 – The Mistakes I Would Never Like to do again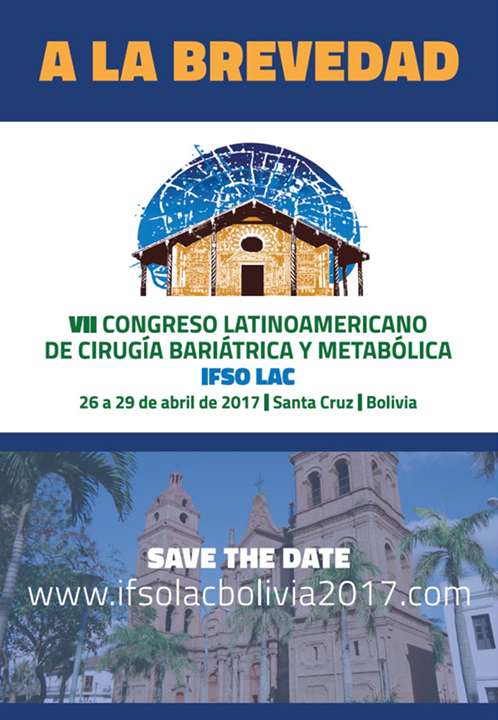 IFSO Latin America Chapter Meeting
Date: 26-29 April 2017
Location: Santa Cruz, Bolivia
Click here for more information
IFSO European Chapter Symposium II Mediterranean Obesity Surgery Summit
Date: 11-13 May 2017
Location: Naples, Italy
Click here for more information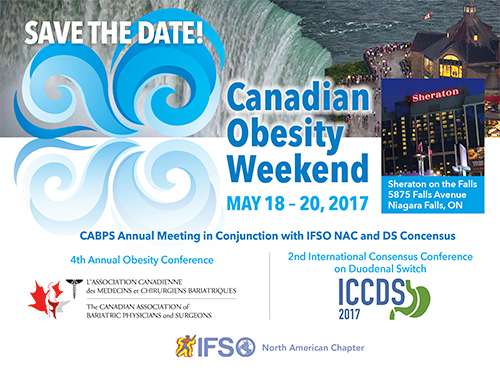 CABPS Annual Meeting in Conjuction with IFSO NAC and DS Concensus
Date: 18-20 May 2017
Location: Niagaras Falls, ON
Click here for more information
2016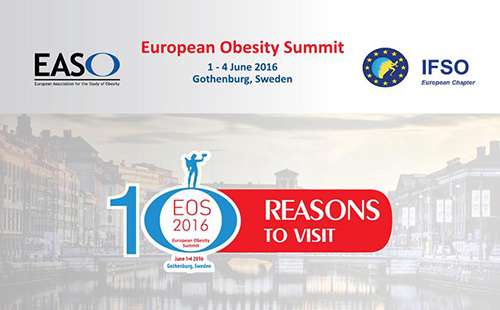 IFSO European Chapter Meeting
Date: 1-4 June 2016
Location: Gothenburg, Sweden
Click here for more information

IFSO North American Chapter Meeting
Date: October 31 – November 4, 2016
Location: New Orleans, Louisiana
Click here for more information
2015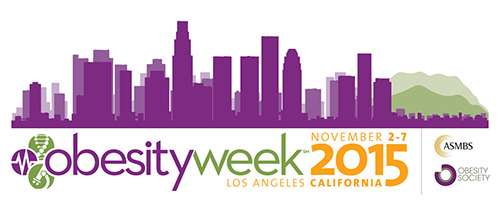 IFSO North American Chapter Meeting
Date: 2-7 November 2015
Location: Los Angeles, California
Click here for more information

IFSO North American Chapter Course
Date: 25 June 2015
Location: Las Vegas
Click here for more information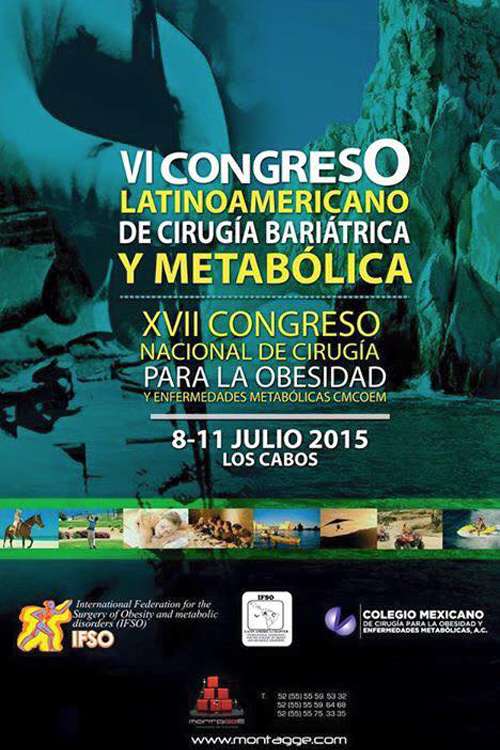 Visit www.ifsoloscabos2015.com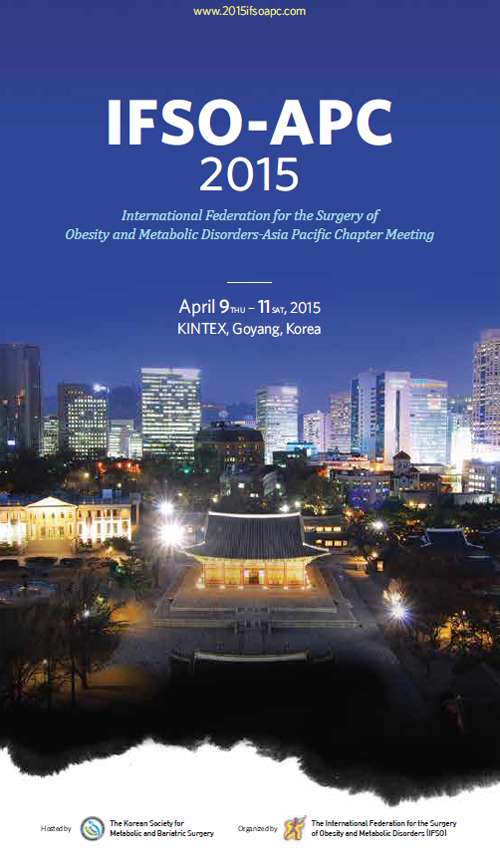 Visit www.2015ifsoapc.com
2014

Visit www.obesityweek.com
2014 International Reception & Award Ceremony (click to download the invitation)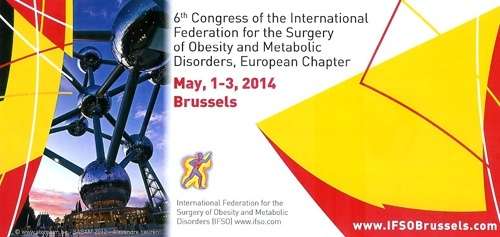 Visit www.ifsobrussels.com
Click here for more information

Visit spring.asmbs.org
2013

ObesityWeekSM 2013
Where Science and Treatment Meet
Date: November 11-16, 2013
Location: Atlanta, Georgia
Website: www.obesityweek.com
Contact: Lauren Maza, The Obesity Society, lmaza@obesity.org
Overview: Don't miss this inaugural event covering the full scope of the obesity issue from cutting-edge research presentations to intervention and public policy discussions. Physicians, surgeons, scientists, clinicians, integrated health professionals and policymakers, both national and international, will gather for the most comprehensive obesity agenda under one roof.
North American IFSO Chapter Course
"Controversies & Debates Surrounding Sleeve Gastrectomy"
New Orleans (USA) – Thursday, May 30, 2013
Visit spring.asmbs.org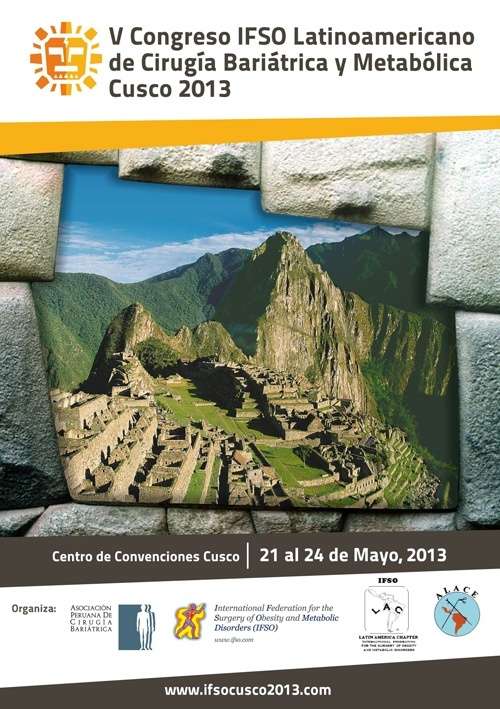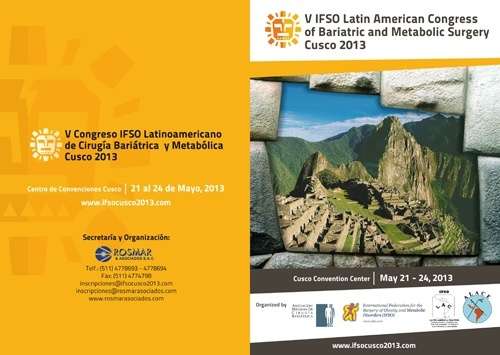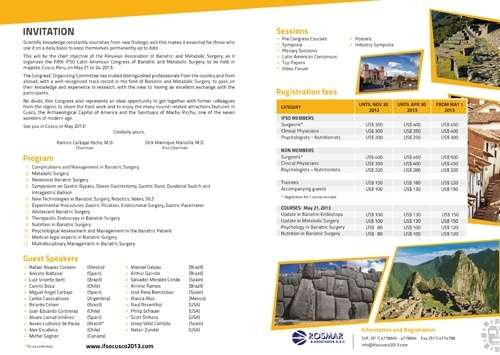 Visit www.ifsocusco2013.com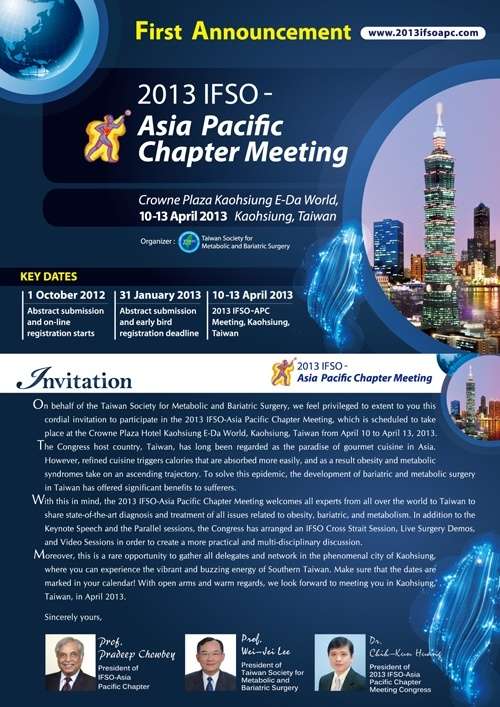 Asia Pacific Chapter Meeting
April 10 – 13, 2013
Visit www.2013ifsoapc.com
2012
Barcelona 12
April 25 – 28, 2012
Visit www.ifsobcn2012.com
Click here for more information
Program of the pre-congress course on Gastric Plication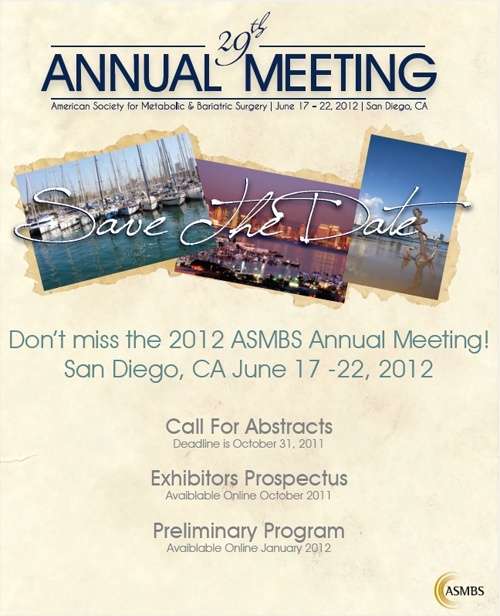 Annual 29th Metting
June 17 – 22, 2012
San Diego
Click here for more information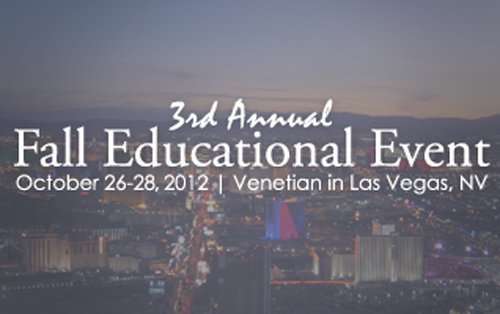 Visit fall.asmbs.org for more information
2011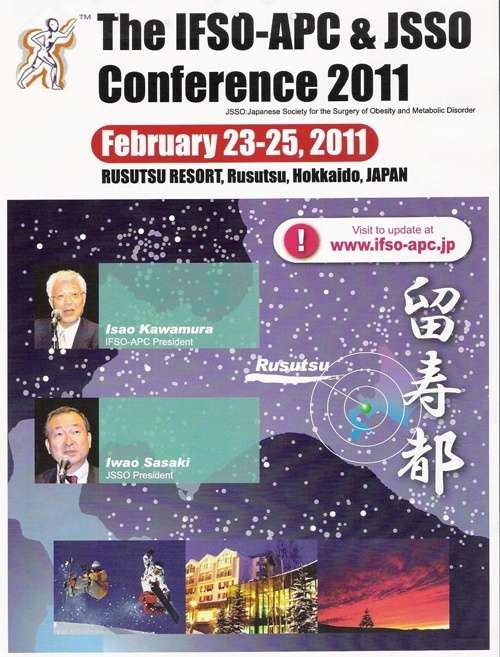 Abstract submission has been extended until December 22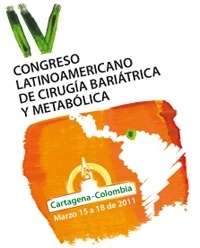 IV Latin-american Congress of Bariatric and Metabolic Surgery
Cartagena – Colombia
15-18 March 2011
Click here for more information
Es un grato honor para nosotros, extenderles una invitación al IV Congreso Latino-Americano de Cirugía Bariátrica y Metabólica, que se llevará a cabo en la Ciudad de Cartagena de Indias – Colombia del 15 al 18 de marzo del año 2011.
En este evento, que es de la mayor importancia para nuestra región, tendremos la oportunidad de escuchar a las figuras más destacadas de nuestro continente en el área de cirugía Bariátrica y Metabólica, al igual que a profesores invitados de otras partes del mundo. Haremos énfasis en las discusiones y en las mesas redondas para poder aprender de nuestra experiencia latino-américana.
Ya la Cirugía Bariátrica es reconocida por toda la comunidad científica como la mejor opción terapéutica en el manejo de la obesidad severa actualmente, pero todavía nos queda un largo camino para lograr este mismo objetivo con las enfermedades metabólicas.
Las bellas playas del Caribe colombiano y su cálido clima nos permitirán compartir agradables momentos donde podremos intercambiar opiniones sobre este tema que tanto nos apasiona.
Los invitamos a conocer y disfrutar de nuestro país en el marco del encuentro regional más importante del continente en el tema de la Cirugía Bariátrica y Metabólica.
Dr. Rami Mikler – Dr.Nathan Zundel
Presidentes
IV Congreso Latino-Americano de Cirugía Bariátrica y Metabólica