Related Meetings

19th Annual World Congress on Insulin Resistance, Diabetes & Cardiovascular Disease (WCIRDC)
December 2-4, 2021
Hybrid Meeting (In-person as well as virtual elements)
Hilton Universal City Hotel, Los Angeles, CA
Website: www.wcir.org.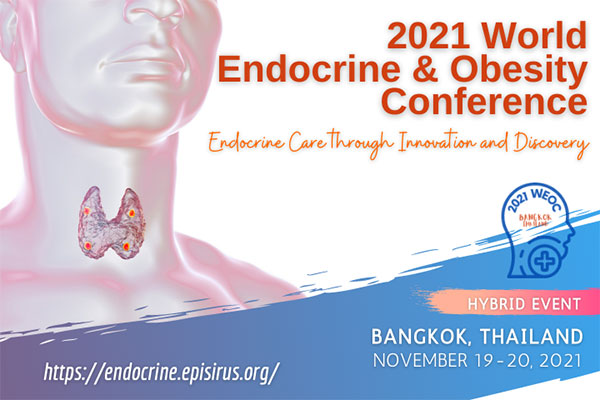 2021 World Endocrine & Obesity Conference
November 19-20, 2021
Venue: Bangkok, Thailand (Hybrid Event)
40% discount on registration fee to IFSO members.
Website: endocrine.episirus.org.

5th Annual Heart in Diabetes (HiD)
September 10-12, 2021
Hybrid Meeting (In-person as well as virtual elements)
Crowne Plaza Times Square, New York, New York
Website: www.heartindiabetes.com.

18th World Congress on Insulin Resistance, Diabetes & Cardiovascular Disease (WCIRDC)
December 3-6, 2020
Live-Interactive-Online
The 18th Annual World Congress on Insulin Resistance, Diabetes & Cardiovascular Disease (WCIRDC) is now virtual!
The live online conference will take place from December 3 - 6, 2020 with meeting content available on-demand following the congress.
Website: www.wcir.org
Free registration on: www.wcir.org/registration
Up to 33.5 CME/ABIM-MOC points.
Once you register you will receive a unique login via email to join the platform.
Exhibit: www.wcir.org/exhibitors
Agenda available at www.wcir.org/agenda.

ICOMES 2020 2020 International Congress on Obesity and MEtabolic Syndrome
Thursday 3 - Saturday 5 September, 2020
Conrad Hotel, Seoul, Korea
Important Dates
- Early-Bird Registration Deadline:Friday 19 June 2020
- Abstract Submission & Travel Grant Application Deadline:Friday 3 July 2020
- Travel Grant Notification:Wednesday 15 July 2020
- Abstract Acceptance:Friday 24 July 2020
- Pre-Registration Deadline:Friday 7 August 2020
Official Website: www.icomes.or.kr
co-Hosted by:
Korean Society for the Study of Obesity
Korean Society for Metabolic and Bariatric Surgery
www.kosso.or.kr / www.ksmbs.or.kr.

49th World Congress of the International Society of Surgery (ISS/SIC) jointly organized with the 48th Congress of the College of Surgeons Academy of Medicine of Malaysia
Aug 29-Sep 2, 2021
KLCC Kuala Lumpur, Malaysia
Website: www.isw2021.org
Learn from world-changing thinkers and innovators in the Global Surgical community
Engaging and insightful, the International Surgical Week (ISW) 2021 will be unlike any other meeting. Offering scientific excellence in the field of surgery at an affordable price, the event will bring together many of the world's leading experts. ISW 2021 will also provide a platform for scientific and clinical working groups where they can collaborate to establish the foundations for future diagnostic and surgical challenges, and discuss novel approaches and standards, facilitating progress towards real-time, patient-oriented solutions.

4th Heart in Diabetes
The 4th Heart in Diabetes is going virtual! Our live online conference will take place from August 21-24, 2020, followed by 90 days On Demand. The lectures and the world-renowned faculty will remain the same. Once ready, the updated virtual meeting agenda can be viewed at www.heartindiabetes.com/agenda
Registration for the Live Virtual 4th HiD and the On Demand is FREE, including up to 28 CME (MOC offered). Register to the conference at www.heartindiabetes.com/registration

PreHT 2020
Vilnius, Lithuania
2-5 April 2020
Website: www.prehypertension.org
It is our pleasure to invite you to participate in the 7th International Conference on Prehypertension, Hypertension, Metabolic Disorders and Cardiovascular Disease, which will take place in Vilnius, Lithuania from April 3-6, 2020. Prehypertension is a part of the continuum from normotension to hypertension it is a part of a dynamic process of stiffening and aging of the arteries and of the heart with its consequences. Patients in the prehypertensive range will become finally hypertensive. Diseased arteries will not only participate in propagation of end organ damage but will enhance the progression of additional damage in the arteries and the heart. Understanding the risk of borderline conditions in the metabolic syndrome will enable us to understand the nature of end organ damage and will create a possibility of better prevention of this continuous process.

Nutrition Meet 2020
Abu Dhabi (UAE)
March 26-27, 2019
Website: obesityprevention.nutritionalconference.com
The 3rd World Congress on Nutrition and Obesity Prevention welcomes speakers, exhibitors, delegates and experts from Endocrinology and Nutrition fields from all over the world to Abu Dhabi, the United Arab Emirates during March 26-27, 2020. The sorting out panel is planning for an engaging and instructive meeting project including addresses, workshops, and symposia on a wide classification of points, notice introductions, youthful specialist gathering, and different projects for members from over the world. Nutrition Meet 2020 assembles extremely useful and intelligent sessions to strengthen the trading thoughts over Nutrition, Obesity, Bariatric Surgery, and Endocrinology.

17th World Congress Insulin Resistance Diabetes & Cardiovascular Disease (WCIRDC)
December 5-7, 2019
Hilton Universal, Los Angeles, CA, USA
Website: www.wcir.org
Abstract Submission Deadline: November 22, 2019
Abstract Guidelines & Submission: www.wcir.org/abstract-guidelines
Program Description: The 17th WCIRDC is a unique and exciting multidisciplinary CME program designed to evaluate both the clinical and basic scientific aspects of diabetes, obesity, dyslipidemia and CVD, by focusing on insulin resistance, hyperinsulinemia, fat cells, the heart, the kidneys and energy metabolism. The goal is to understand the pathophysiology and develop appropriate comprehensive clinical management plans. The program is designed for cardiologists, endocrinologists, gastroenterologists, oncologists, internists, diabetologists, OBGYNs, pediatricians, dietitians, nurse practitioners, pharmacists, and any other interested health care professionals.
SAVE 30% USING THE CODE: WCIRPO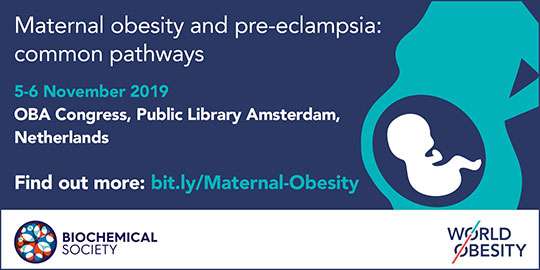 Maternal obesity and pre-eclampsia: common pathways
5-6 November 2019
OBA Congress, Public Library Amsterdam, Netherlands


Click here for the flyer

2019 International Congress on Obesity and Metabolic Syndrome & Asia-Oceania Conference on Obesity (ICOMES & AOCO 2019)
29 August 29 - September 1, 2019
Conrad Hotel, Seoul, Korea
Website: aoco2019.icomes.or.kr
Deadline for Abstract Submission: Sunday 30 June 2019
Deadline for Pre-registration: Friday 31 July 2019

3rd Annual Heart in Diabetes
July 12-14, 2019
Loews Hotel, Philadelphia, PA, USA
Website: www.heartindiabetes.com
Abstract Submission Deadline: June 14, 2019
Abstract Guidelines & Submission: www.heartindiabetes.com/abstract-guidelines
Program Description: The 3rd Heart in Diabetes (HiD) is a unique CME conference bringing together world-renowned clinical leaders in diabetes and cardiovascular disease. The program is designed to evaluate the emerging clinical data and research, while focusing on the management of the heart and kidney in diabetes. The goal is to advance the discussion between Cardiologists, Endocrinologists, Nephrologists, Lipidologists and other interested clinicians and align these professionals in their understanding and development of appropriate comprehensive clinical management plans for very high risk patients.
SAVE 30% USING THE CODE: HIDPO

The 12th International Conference on Advanced Technologies & Treatments for Diabetes (ATTD 2019) is your opportunity to stay up to date and hear the latest cutting-edge advances in our field.
The scientific program will bring together leading international experts to discuss breakthroughs in diabetes treatments, technological innovations and showcase the latest developments in new insulin analogues, delivery systems, pumps, glucose sensors, closed-loop systems and much more.
Get ready for the latest news in our ever-growing field.
See you on 20 -23 February 2019 in Berlin!
Click here for more info

Click here for the flyer

World Obesity Federation will host the first regional obesity congress in the Middle East. The theme is achieving the UN targets by 2025.
To meet the UN targets for 'no increase in obesity by 2025' the region has to invest in effective treatment services and effective prevention measures at local and national level.
The summit and congress will examine what services will be needed by 2025 and will examine the benefits of different approaches to weight management, weight reduction, and the prevention of weight gain and weight re-gain.
The agenda will be delivered by renowned regional and international faculty. This is a two day congress with a mixture of lectures, discussions, symposiums, abstract presentations, posters and exhibition.

Obesity Update provides the ideal forum to share cases and experiences with peers. Sharing your interesting or challenging cases will help others advance their understanding of obesity and could have a significant impact within the field.
For full programme and registration details see www.obesityupdate.org

Click here for the flyer

The number of people suffering from metabolic disorders such as obesity, metabolic syndrome and type 2 diabetes is increasing worldwide, and more people are expected to suffer from chronic complications of such disorders in the recent future. Simultaneously, understanding complex mechanisms behind the pathogenesis of obesity, metabolic syndrome and the significance of interactive collaboration among clinicians and researchers has become more crucial.
More information on: http://icomes.or.kr/register/2017_icomes/main.html

Click here for more details

Engage in lively discussions with your peers and international experts in all fields of diabetes and get the latest insight into science and research, public health, education and care. Enjoy the buzzing atmosphere of an international congress and benefit from a global audience keen to learn and exchange. IDF 2017 will feature more e-poster presentations, lunch sessions on the exhibition floor, additional streams, new session formats and overflow capacities in every session hall. Join us and shape the future of diabetes. Register early to get preferential rates. www.idf.org/congress

More information on: http://www.cecon2017.org/
View the programme on: http://www.cecon2017.org/detailed-programme/
View the Faculty: http://www.cecon2017.org/plenary-speakers/

More information on http://eaes.eu/eaes2017/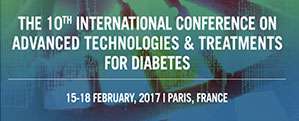 International Conference on Advanced Technologies & Treatments for Diabetes
More information on
www.attd2017.com/conference-information/about-attd#.WFpbqfl97De

More information on
www.worldobesity.org/what-we-do/events/ico/intconob2016/
www.worldobesity.org/
More information on www.excellence-in-diabetes.eu/en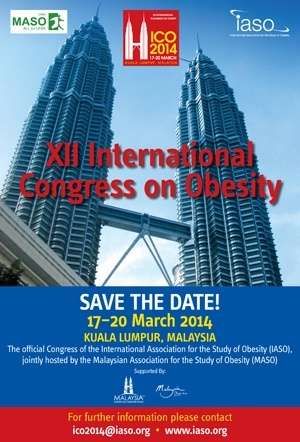 More information on www.worldobesity.org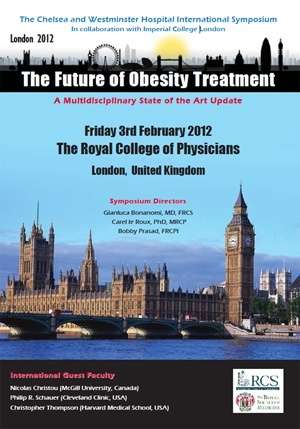 Click here for more details

Euroanaesthesia 2012 – Paris, France
June 9th – 12th 2012
More information on www.euroanaesthesia.org