Dubai
THE CONTENT OF THIS PAGE IS OPEN ONLY TO IFSO MEMBERS. TO WATCH THE FULL VIDEOS PLEASE LOG IN IN THE MEMBERS' AREA
IF YOU FORGOT YOUR CREDENTIALS TO LOG IN PLEASE CONTACT info@ifso.com
Close
IFSO 2018 DUBAI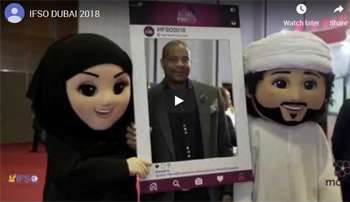 Mock Trial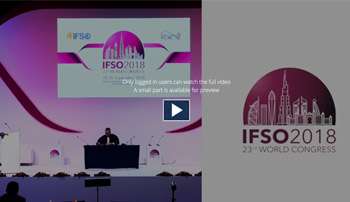 Defining weight recidivism and success: When to operate and when to wait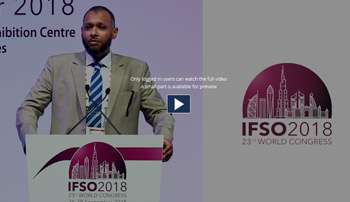 Non surgical and Endsocopic treatment modalities
Outcomes with Classic Gastric Bypass and Omega Loop-GBP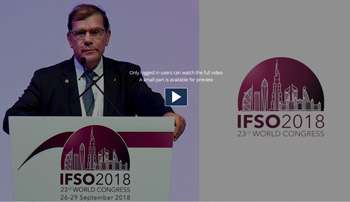 Outcomes with SADI or DS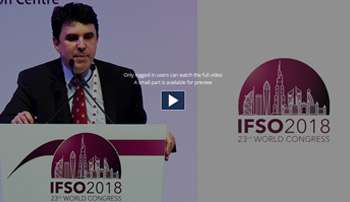 Procedure to choice in elderly patients and those with weight recidivism and GERD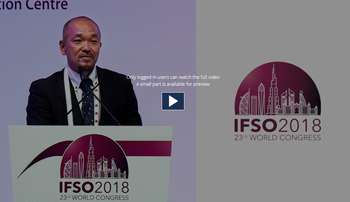 Panel Discussion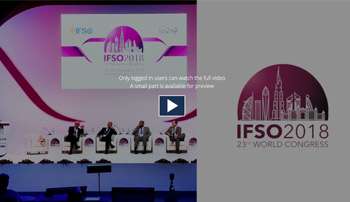 Mid and long term results in super obese surgical treatment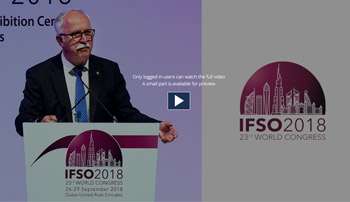 SADI results to treat super obese patients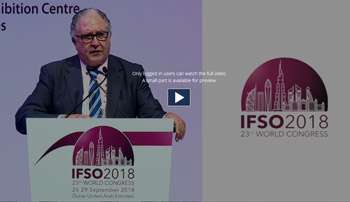 Super obese surgical approach: one or two steps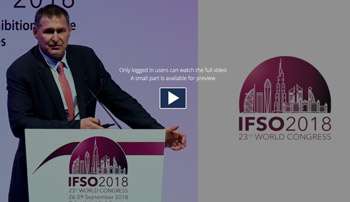 Is there a place for banding in super obese patients?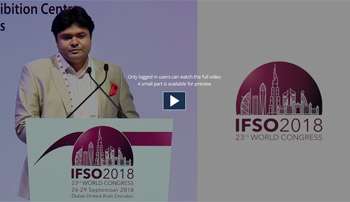 Obese vs Super obese: is a different approach mandatory?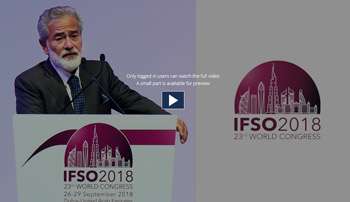 OAGB might be the best procedure for super Obese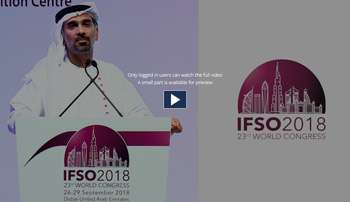 Utilizing Digital Wearables and Patient Navigator Apps for Enhanced Recovery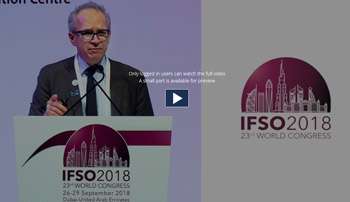 Systematic Review of Best Practices in Enhanced Recovery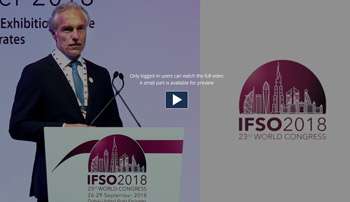 Peri-Operative Considerations in ERAS: Blocks, Fluids, Opiate Management and More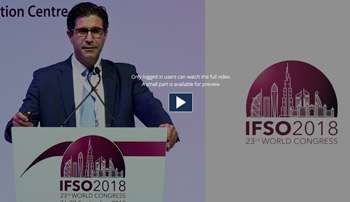 Does Choice of Operation Affect ERAS Results?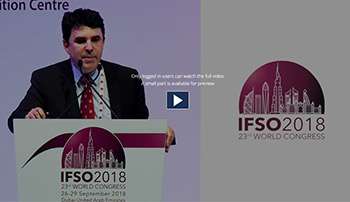 ERAS and Resource Utilization: What Happens to Cost and Readmissions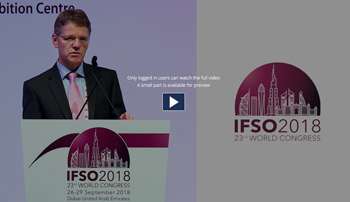 ERAS: UAE Experience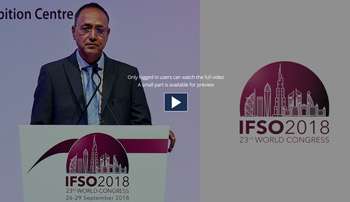 Weight loss results at one year follow up in the Dutch Common Channel Trial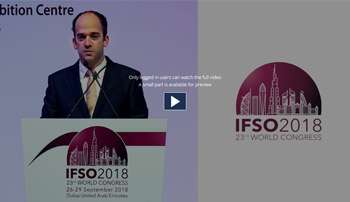 Preoperative Evaluation of Liver Function Capacity in Morbidly Obese Patients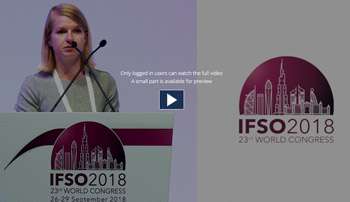 Bariatric Surgery Is Associated With Lower Rate of Death after Heart Attack and Stroke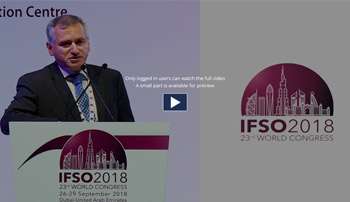 Centralized Management of Postoperative Complications after Bariatric Surgery Reduce Mortality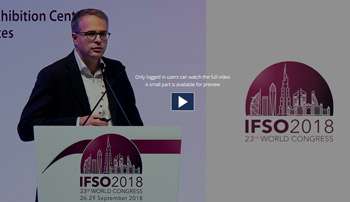 Effect of Hiatal Hernia Repair on gastroesophageal Reflux after Sleeve Gastrectomy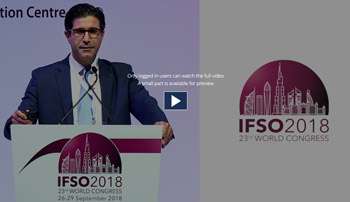 Tranexamic Acid is Safe and Efficient in Avoiding Bleeding After Sleeve Gastrectomy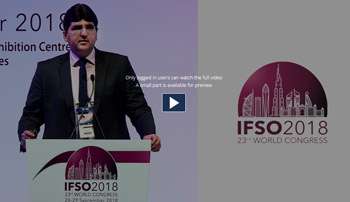 The Use Of Intraperitoneal Bupivacaine in Laparoscopic Roux-And-Y Gastric Bypass
CT scan measurement of gastric volumes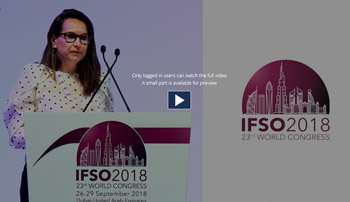 Readmission rate in bariatric surgery: a nationwide study on 320.000 patients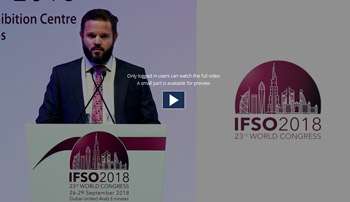 Ongoing Pursuit of Perfection with Enhanced Recovery after Bariatric Surgery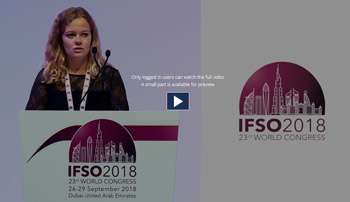 Overview of gastric bypass and long-term outcomes (RY, OAGB, banded-GB, Distal GB)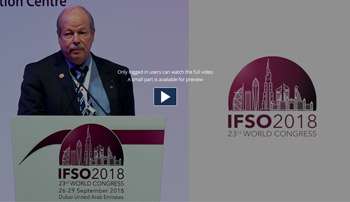 Weight regain: it's psychological – not anatomical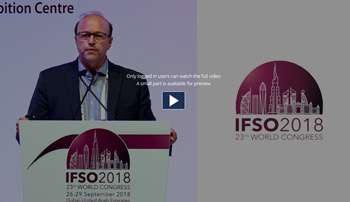 Endoscopic options and outcomes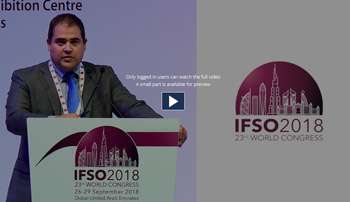 Modify the pouch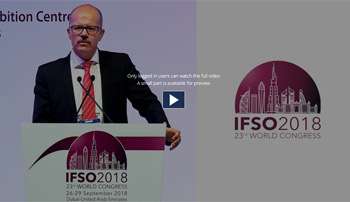 Modify the limbs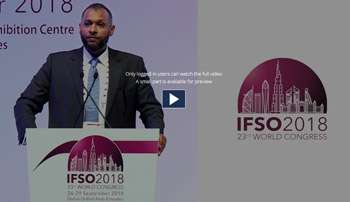 Conversion to DS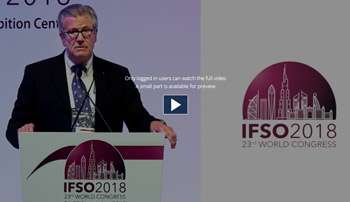 Panel Discussion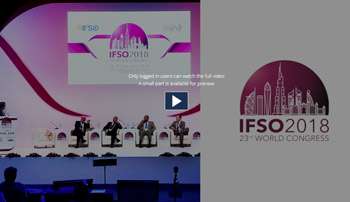 T2DM, BMI 32, Dyslipidaemia, Hypertension: Surgery or Medical Therapy?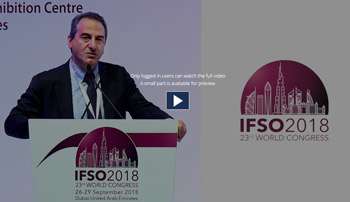 Severe Obesity and T2DM on multi OHAs and Insulin: Sleeve or RYGB?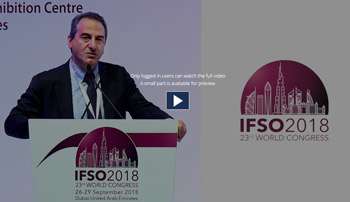 Surgical Treatment of Type 2 diabetes: RYGB, OAGB or BPD?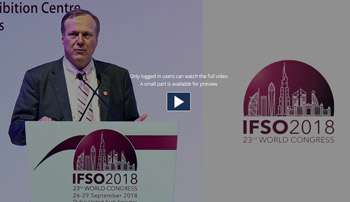 Delivering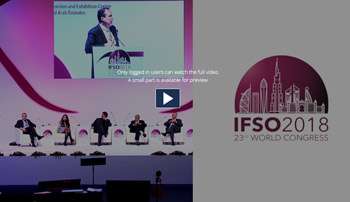 PROMOTIONAL VIDEO IFSO 2018 DUBAI