Asia Pacific Chapter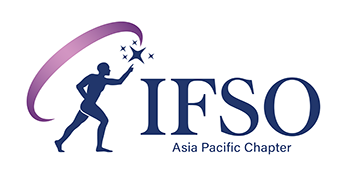 IFSO Asian Pacific Chapter
IFSO-APC was founded in September/October 2008 and had its constitution passed by the Executive and Council at the meeting in Argentina.
Formation of this regional chapter will help having IFSO meetings in this part of the world and hence new researches and findings would surface. Along with this, this would also encourage multi-cultural transfers. By enlarging the awareness about Bariatric procedures is on the high all over the Asia-Pacific region. The growing number of societies and Bariatric procedures has been evident.
The founding president was Harry Frydenberg. The committee consisted of two representatives from each founding country, which were:
India – Sanjay Borude and Shirhari Dhorepatil (OSSI)
Australia – Harry Frydenberg and Rob Fris (OSSANZ)
Japan – Isao Kawamura and Iwao Sasaki (JSSOM)
Subsequently Council members from the United Arab Emirates, South Africa, Saudi Arabia and Philippines became affiliated to the APC and the first meeting was held in March 2009 together with the Australian OSSANZ meeting in Cairns, Australia. This was attended by 150 people, of which 30 were from elsewhere in the Asia Pacific area.
The II APC meeting was held in February 2011 in Rusutsu, Japan, organized by Prof. Isao Kawamura and his colleagues and the III APC meeting will be held in Kaohsiung, Taiwan in 2013, organized by Prof. Wei-Jei Lee.

President: Cunchuan Wang

Member at Large: Ahmad Aly
For more information please visit http://www.ifso-apc.com/
Societies of the Asian Pacific Chapter