Webinar
THE CONTENT OF THIS PAGE IS OPEN ONLY TO IFSO MEMBERS. TO WATCH THE FULL VIDEOS PLEASE LOG IN IN THE MEMBERS' AREA
IF YOU FORGOT YOUR CREDENTIALS TO LOG IN PLEASE CONTACT info@ifso.com
Close
XXX IFSO WEBINAR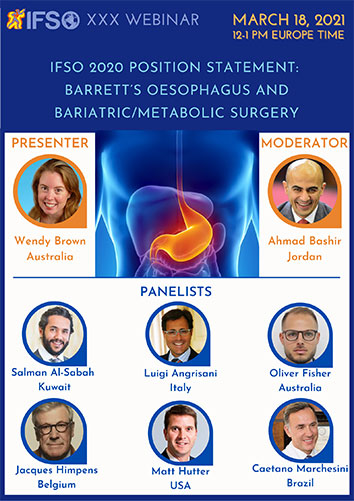 IFSO WEBINAR ON INTERESTING CASES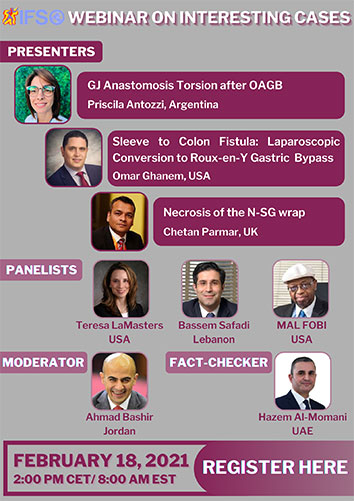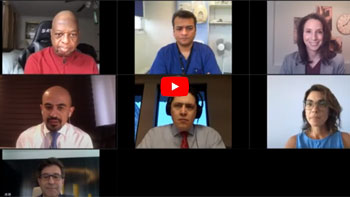 Download recording here
VI IFSO Integrated Health Webinar
"Sleep, Chrono-Nutrition and Obesity"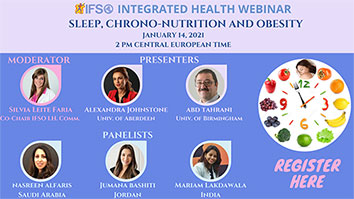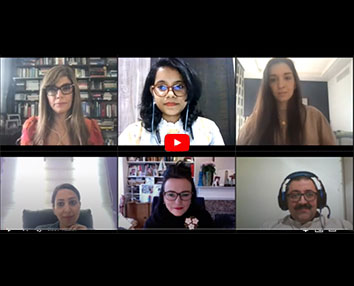 Download recording here
TRIBUTE TO PROF. NICOLA SCOPINARO
GREAT MAN, TRUE PROFESSOR AND FIGHTER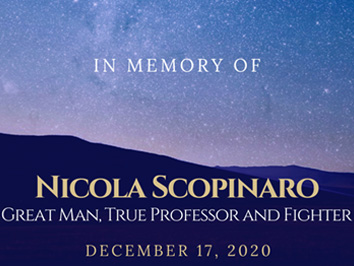 DOWNLOAD RECORDING HERE
V IFSO Integrated Health Webinar
Treating obesity in COVID-19 times: Challenges and Opportunities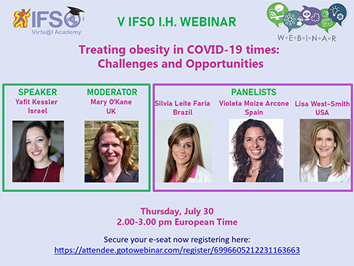 Register here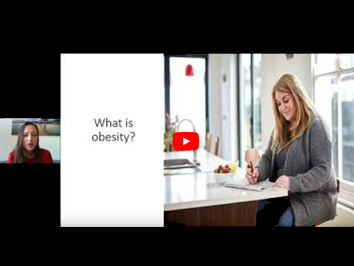 Download recording here
XVIII IFSO WEBINAR
Inadequate Uptake of Bariatric/Metabolic Surgery in 2020:
What are the Causes and how to Address Them?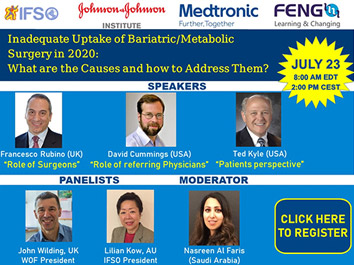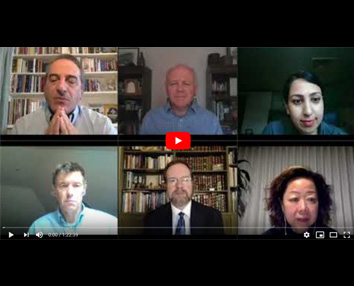 Watch the recording here
XVII IFSO WEBINAR
THE PERFECT SLEEVE - REALITY OR FICTION?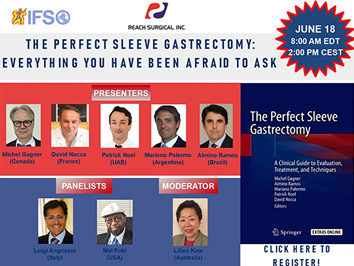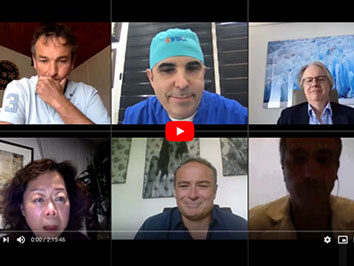 Watch the recording of the webinar here
VI IFSO WEBINAR ON COVID-19
ENHANCING BARIATRIC PATIENT EXPERIENCE DURING COVID 19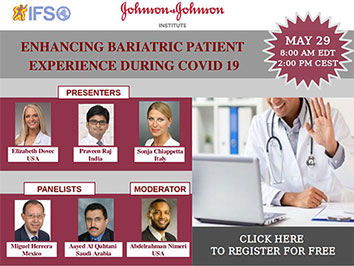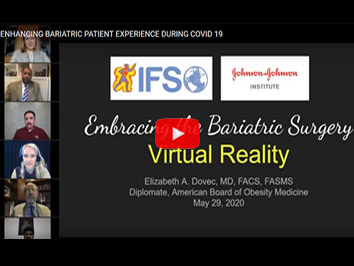 Watch the the recording of the webinar
Download the presentation of Dr. Betsy Dovec
V WEBINAR ON COVID-19
Restarting Bariatric Practice within the COVID-19 pandemic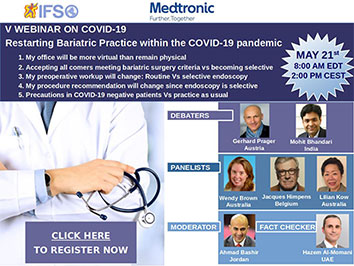 May 21 at 2 PM CEST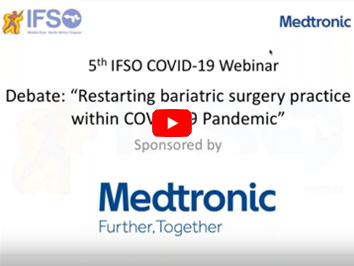 Watch the recording here
ALL YOU NEED TO KNOW ABOUT IFSO 2020 MIAMI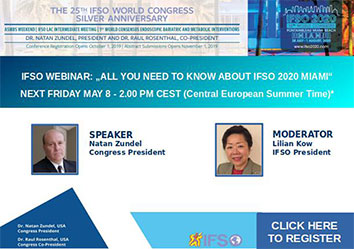 MAY 8 - 2.00 PM CEST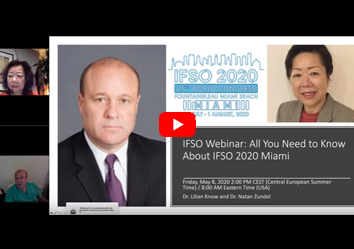 Watch the recording here
IV IFSO WEBINAR ON COVID -19
Maintaining skills & training process through COVID-19 pandemic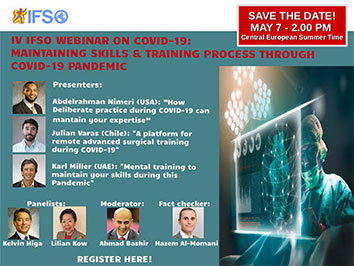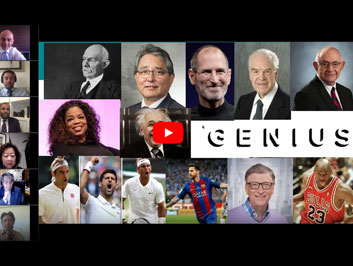 III IFSO WEBINAR ON COVID -19
RISK OF LAPAROSCOPY VS LAPAROTOMY IN COVID-19 PATIENTS: WHAT IS THE EVIDENCE?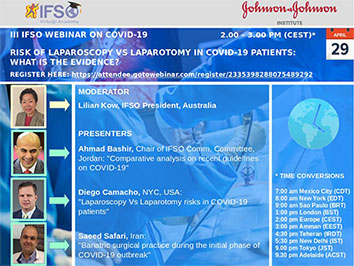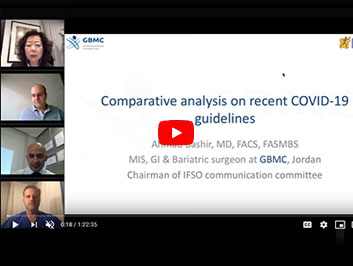 II IFSO-AIS WEBINAR IN THE COVID-19 ERA: Emergencies and Management options within different disciplines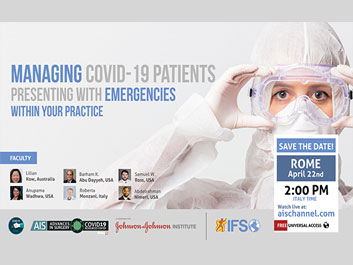 Watch the recording on AIS Channel website www.aischannel.com.
I IFSO LAC WEBINAR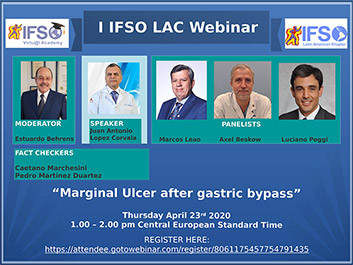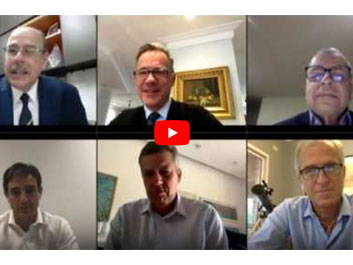 SPECIAL EDITION WEBINAR
WORLDWIDE IMPACT OF CORONAVIRUS IN BARIATRIC SURGERY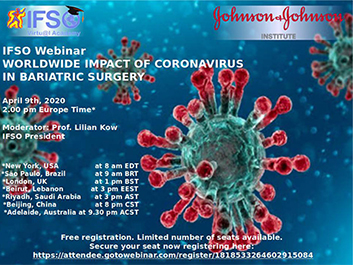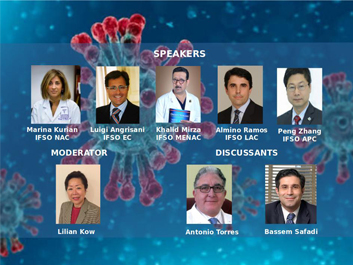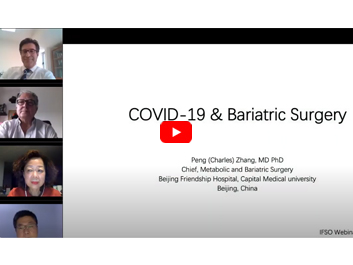 First IFSO-WOF Joint Webinar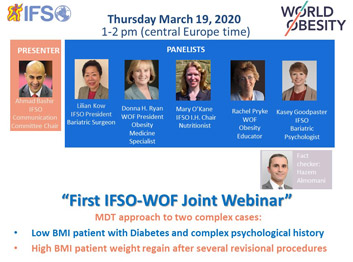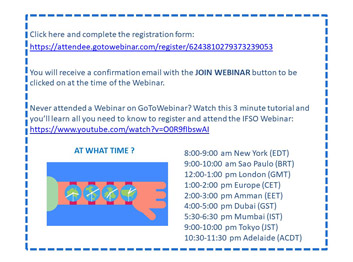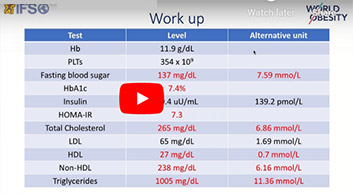 Watch the recording of the Webinar here
XVI IFSO Webinar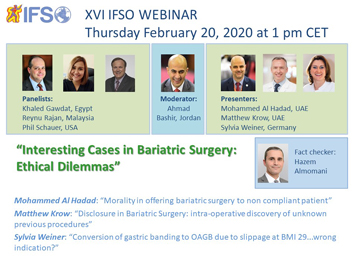 XV IFSO / IV IFSO APC Webinar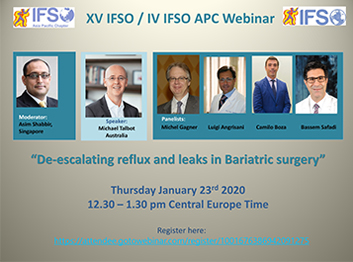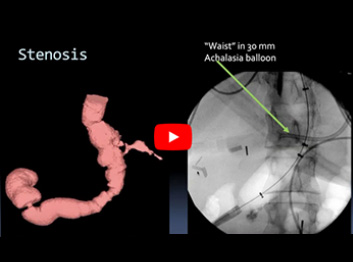 IV IFSO I.H. IFSO Webinar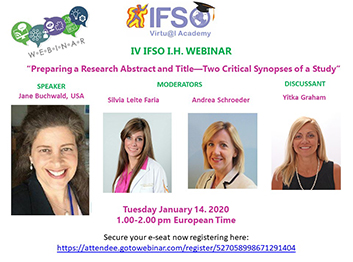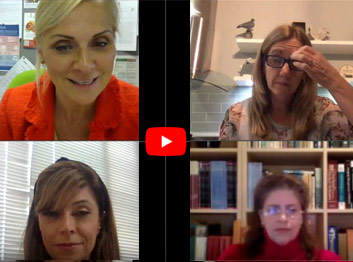 XIV IFSO/ASMBS Webinar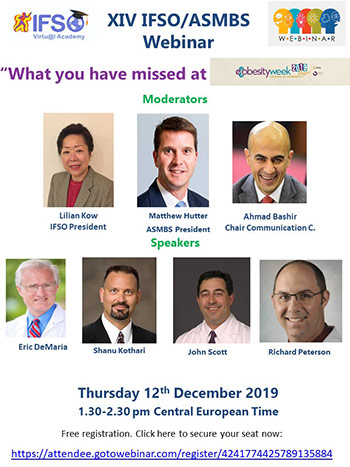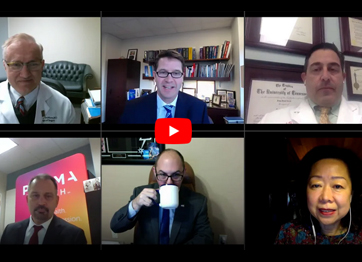 XIII IFSO Webinar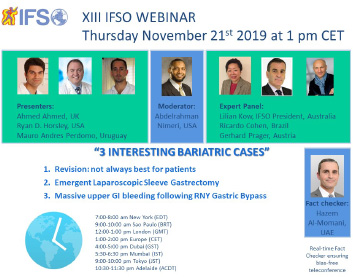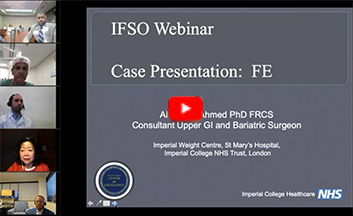 XII IFSO Webinar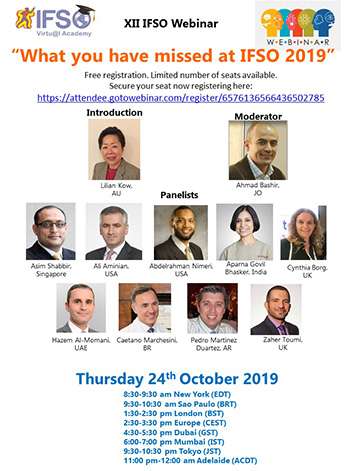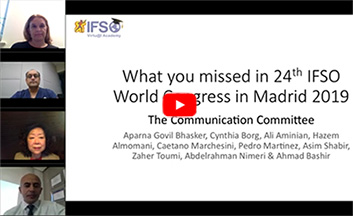 III IFSO I.H. WEBINAR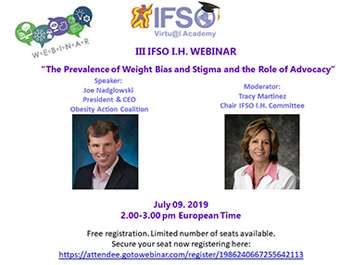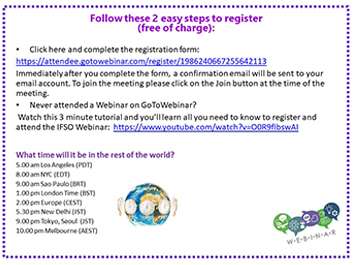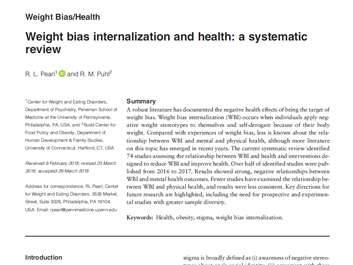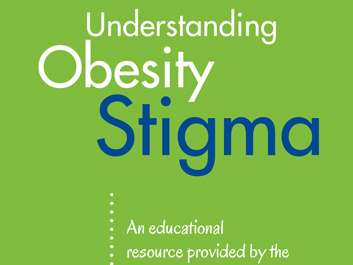 XI IFSO / III IFSO APC Webinar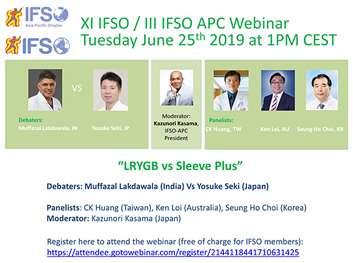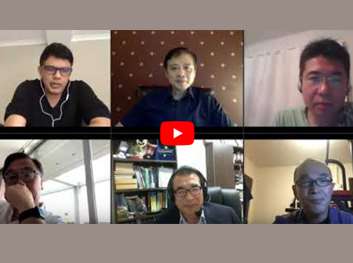 10th IFSO / 6th IFSO MENAC Webinar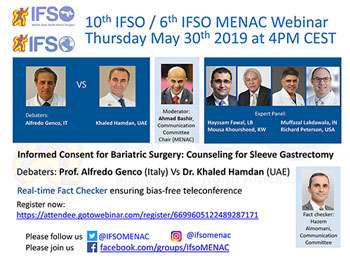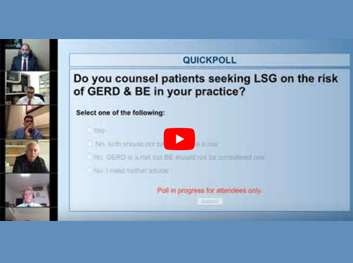 IX IFSO WEBINAR: WHAT YOU HAVE MISSED AT OBESITY WEEK 2018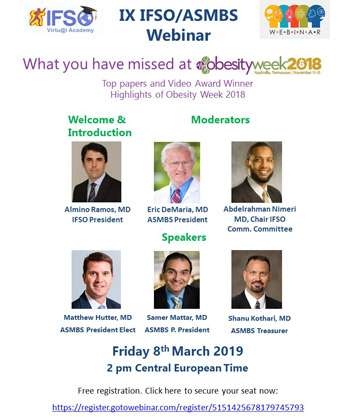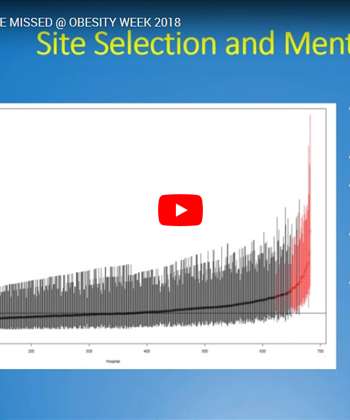 II IFSO APC Webinar
The importance of Nutrition in Bariatric Surgery. Current worldwide guidelines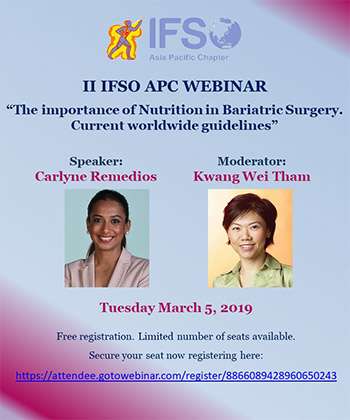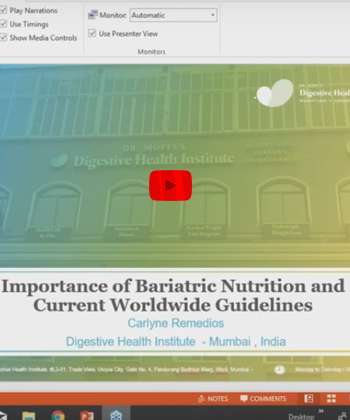 Please download here the presentation
VIII IFSO WEBINAR - "How to publish a Medical Research"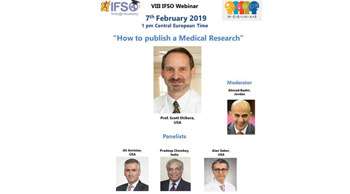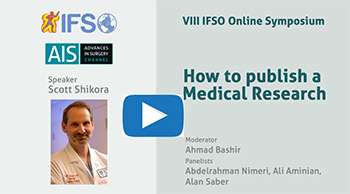 To download Prof. Shikora's presentation please click here
I IFSO APC Webinar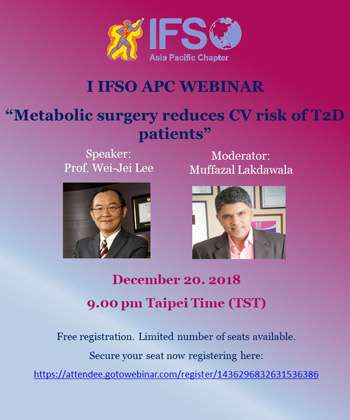 VII IFSO Webinar: "What you have missed at IFSO 2018"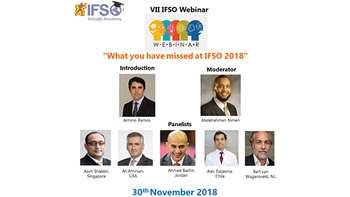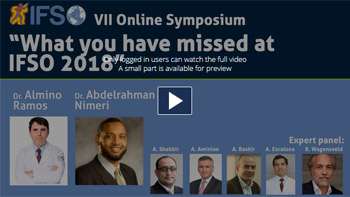 II IFSO I.H. WEBINAR: The role of physical exercise in pre and post-bariatric surgery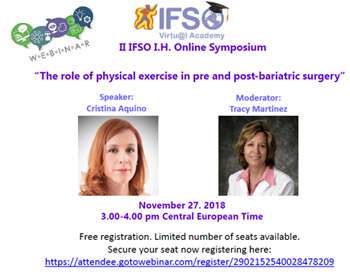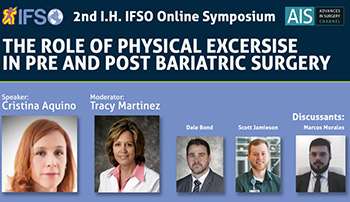 WEBINAR JULY 19, 2018: INTERESTING CASE PRESENTATIONS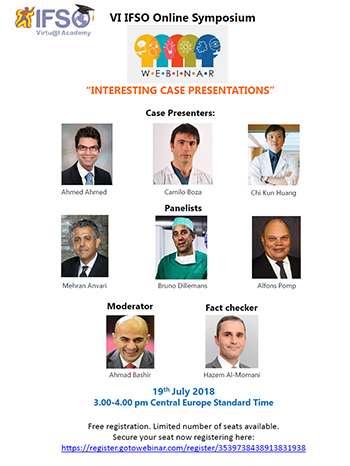 WEBINAR APRIL 8: ONE ANASTOMOSIS GASTRIC BYPASS: 10 YEAR OUTCOMES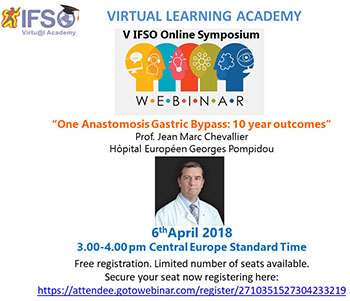 One anastomosis Gastric Bypass. 10 years outcomes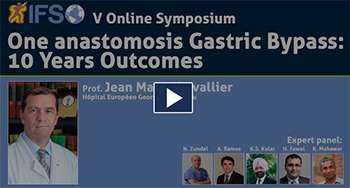 WEBINAR FEBR. 8: NECESSARY SUPPLEMENTS FOLLOWING BARIATRIC AND METABOLIC SURGERY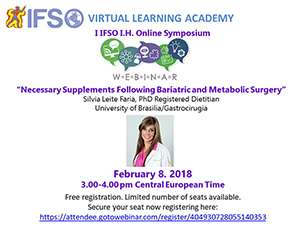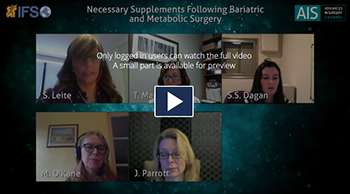 2nd IFSO MENAC Webinar: "Difficult Bariatric Cases"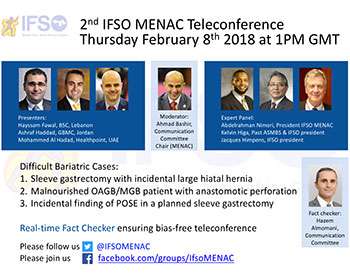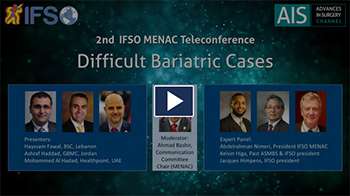 WEBINAR JAN. 25: WEIGHT REGAIN AFTER LAPAROSCOPIC SLEEVE GASTRECTOMY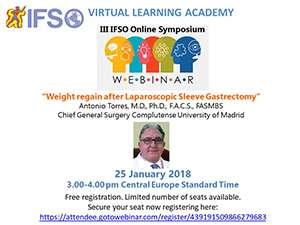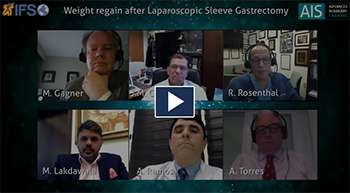 IFSO Virtual Learning Academy Second Online Symposium July 2017
IFSO Virtual Learning Academy Online Internet Symposium